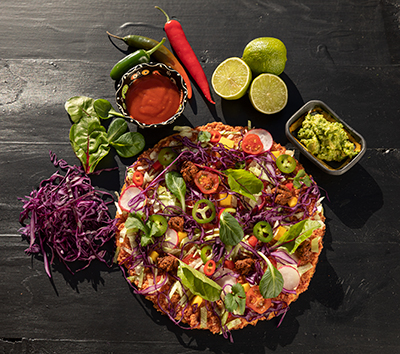 White cabbage base
Tomato sauce
Taco pizza with Mexican toppings
How about a bread-free taco experience at your next Friday night gathering? Just bake the pizza in the oven and then top it with your taco favorites!
For Real! Taco pizza
Salad
Pico de gallo
Guacamole
Pickled red onion
Jalapeno
Coriander
Lime
Preheat the oven to 220 degrees on high and low heat.
Bake the pizza for 7-9 minutes or until the cheese has melted.
Top with the taco topping of your choice. See suggestions above.
Enjoy a new kind of Friday fun!